Events | Blog
2018-10-05
Exibition at Dimitrov Art Gallery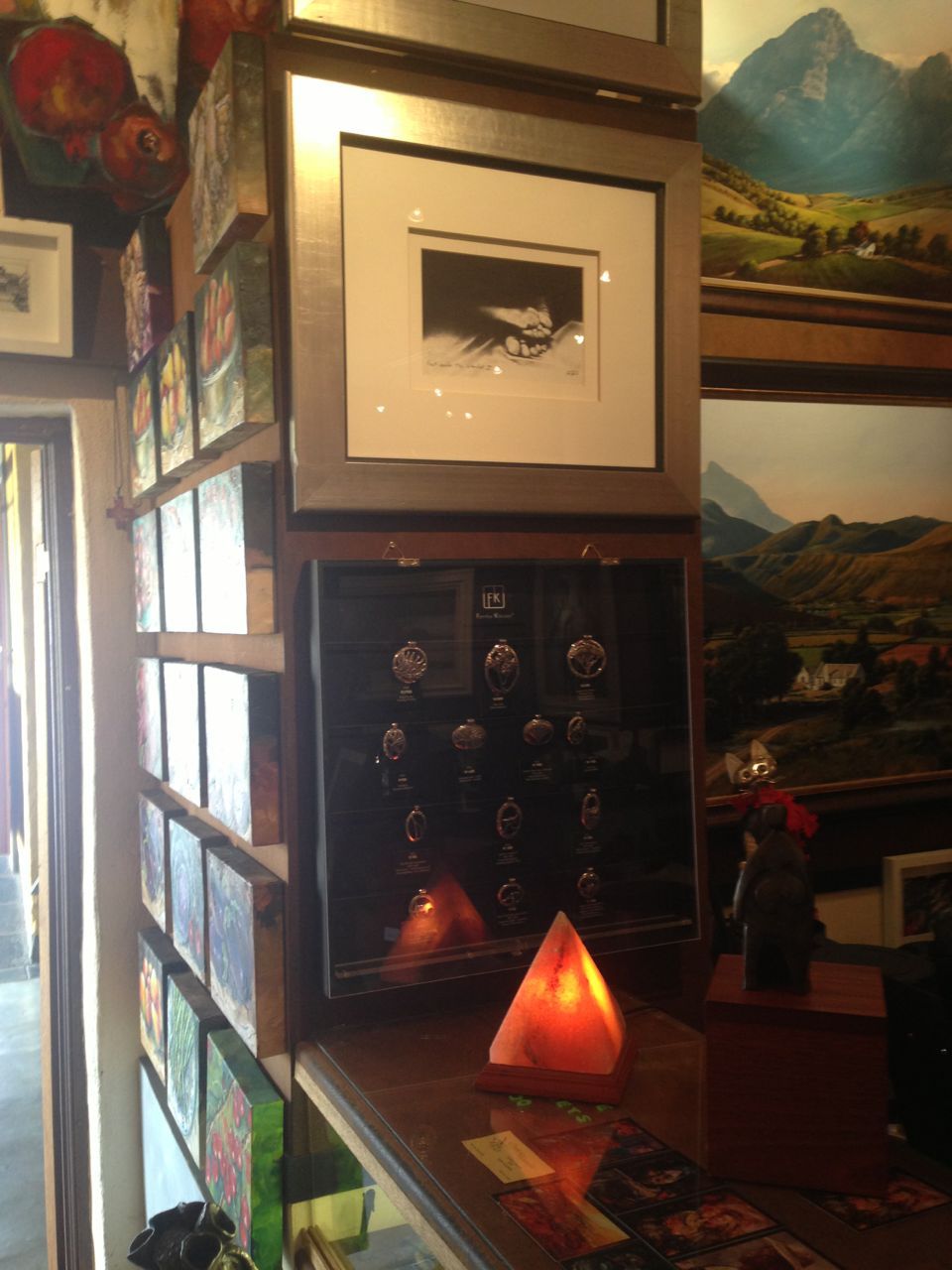 2017
Dimitrov Art Gallery
Femke Kleisen Designs was invited to exhibit at the Dimitrov Art Gallery in the picturesque town of Dullstroom, Mpumalanga.
Dullstroom, also known as Emnothweni, is a precious little town and worth visiting on your way to the Kruger National Park.
The indigenous trees from Limpopo and Mpumalanga inspired me to design pendants with the Baobab tree and Camel Thorn tree. On the background of the silver pendants I used a black patina oxide to compliment the natural characteristic lines of the trees.